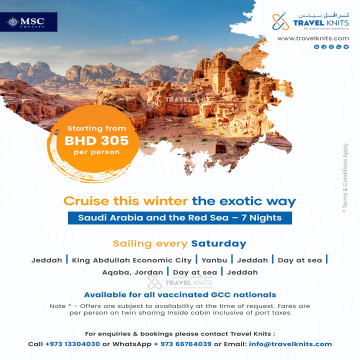 Cruising from Jeddah, a vibrant city that blends history and modernity, sail the warm waters of the Red Sea to discover unique UNESCO World Heritage sites, cultural landmarks, and exotic destinations. For more details contact us, WhatsApp: +973 66 76 40 39 Phone No: +973 13 30 40 30
Now Gulf Air flights have opened up for Sales during the month of February and March ... Please call us now as seats are limited available with attractive fares ...
A new passenger terminal at Bahrain International Airport will begin operations on January 28, 2021. The ambitious expansion project, which is part of the country's Vision 2030 economic program, had been set to open in early 2020.