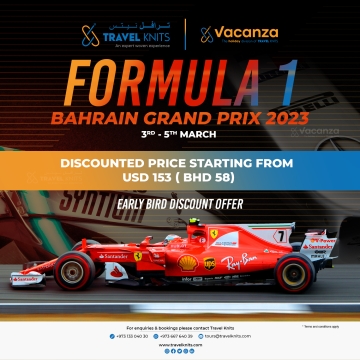 Formula 1 brings the highest- class of racing to the land of eternal growth, Bahrain. Every millisecond counts!! Be sure to be fast and make your bookings today because you don't want to be left behind!!
Now Gulf Air flights have opened up for Sales during the month of February and March ... Please call us now as seats are limited available with attractive fares ...
A new passenger terminal at Bahrain International Airport will begin operations on January 28, 2021. The ambitious expansion project, which is part of the country's Vision 2030 economic program, had been set to open in early 2020.